A thriving, empowered community
Memphis Jewish Home & Rehab is a place to grow, not merely grow old. We are a thriving, empowered community, where compassion and caring are the cornerstones of our commitment to the uniqueness and talents of each individual.
But what's it like to live here? See below for more details on our activities, dining, and personal care.
We know it's important for residents and patients to have physical, emotional, and spiritual activities to fill their days. Our Activities Team works diligently to provide at least three activities per day and offer a nice variety of options every week.
Examples of rotating activities include:
For any questions related to activities at the Home, contact our Activities Department at (901) 756-3257 or via the online contact form. Check out our social media channels for recent updates on activities and life at the Home.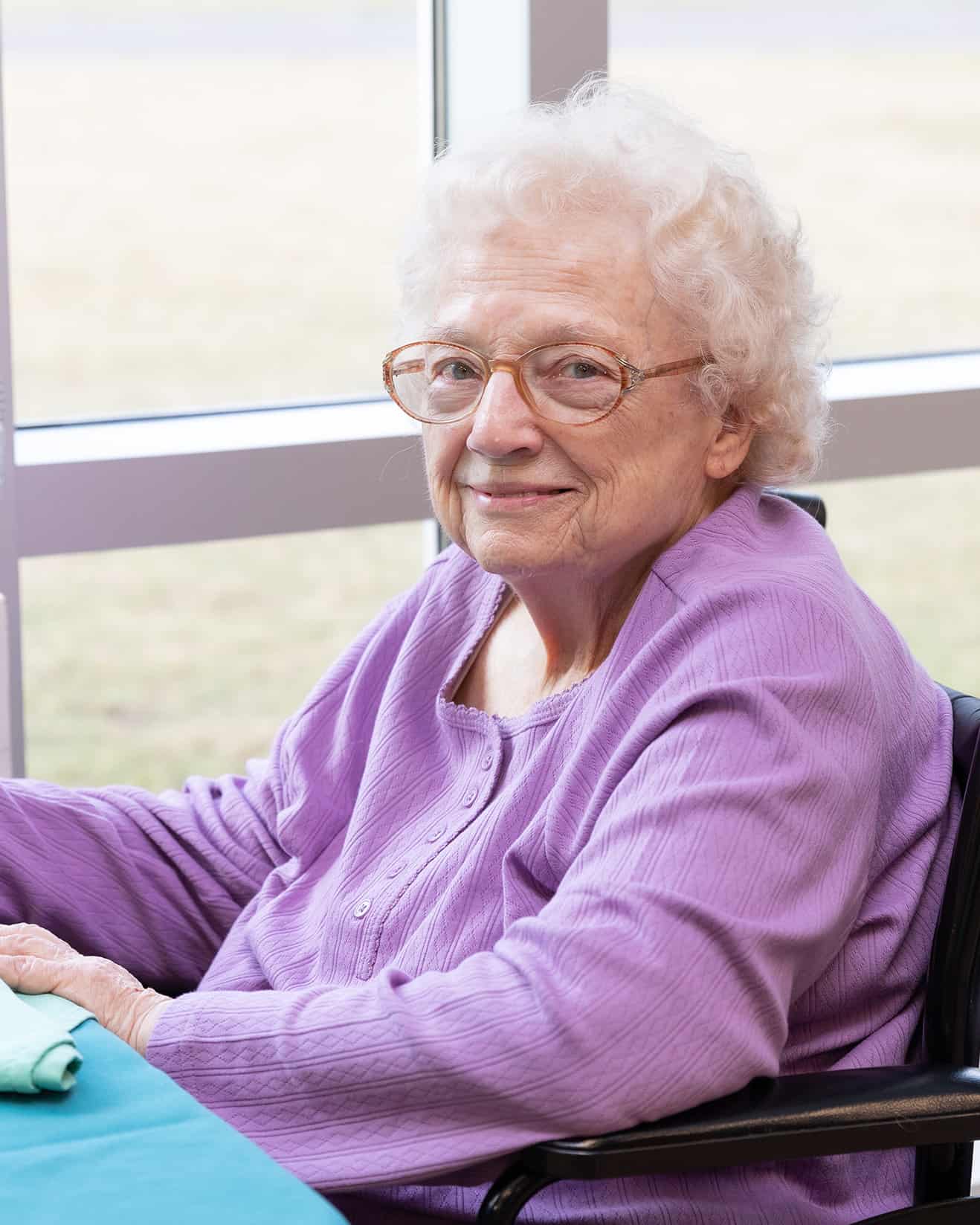 We provide all of our residents three meals a day and snack options. The menu changes daily and includes at least two options per meal. Patients and residents can eat in dining rooms with others or in their rooms while relaxing.
We also have an on-site deli that residents can purchase food from! Check out the Nosh-A-Rye Deli's website for more information on their menu and offerings.
While Memphis Jewish Home & Rehab is proud to be the only Kosher-certified senior living facility in the Mid-South, we do allow our residents and patients to bring in non-kosher food to eat in their rooms. All of the dining options prepared at the Home are certified Kosher.
When considering a care facility, you are probably concerned with certain activities of daily living. How will I get my hair done? What about laundry? We are here to help and attend to any of these needs.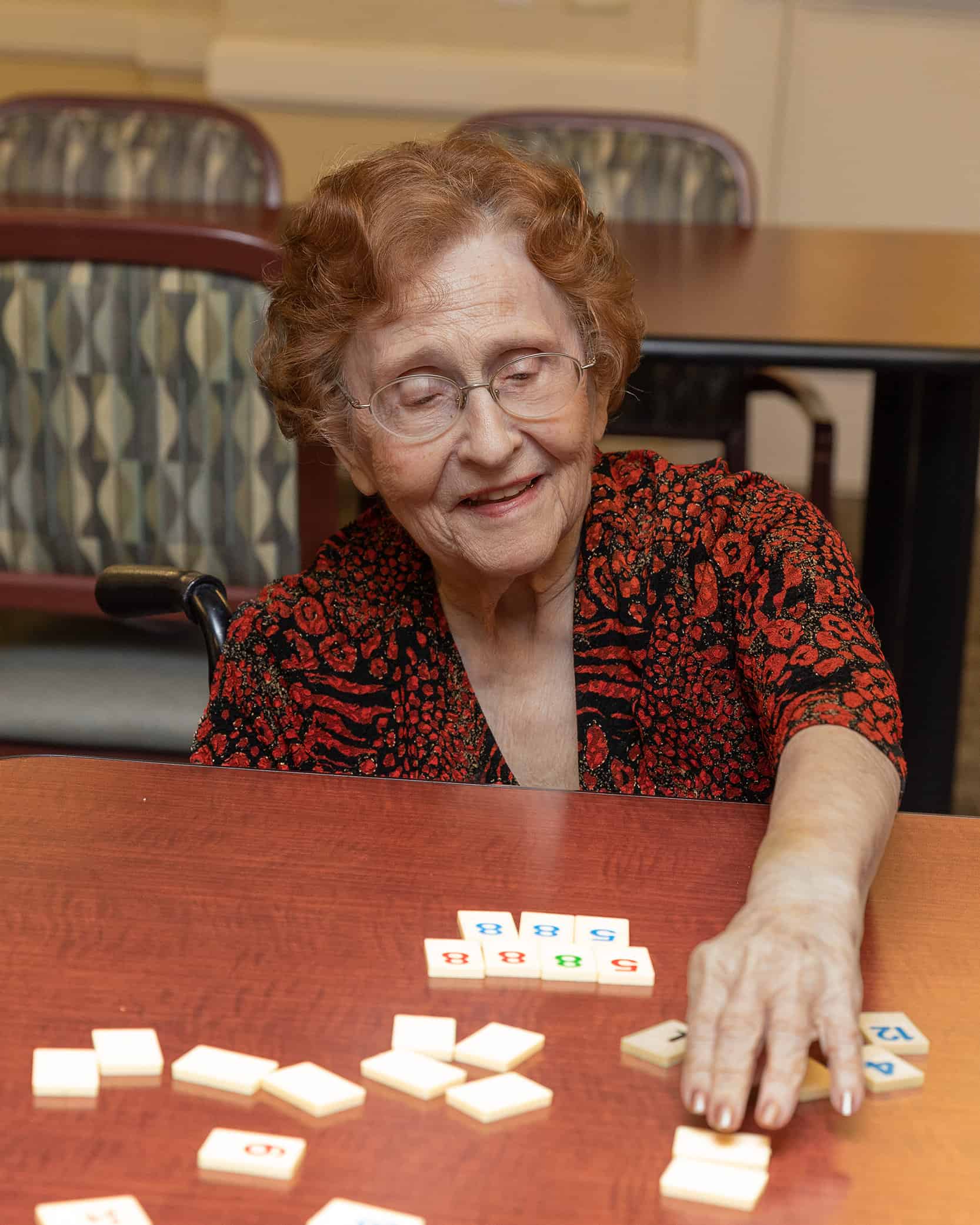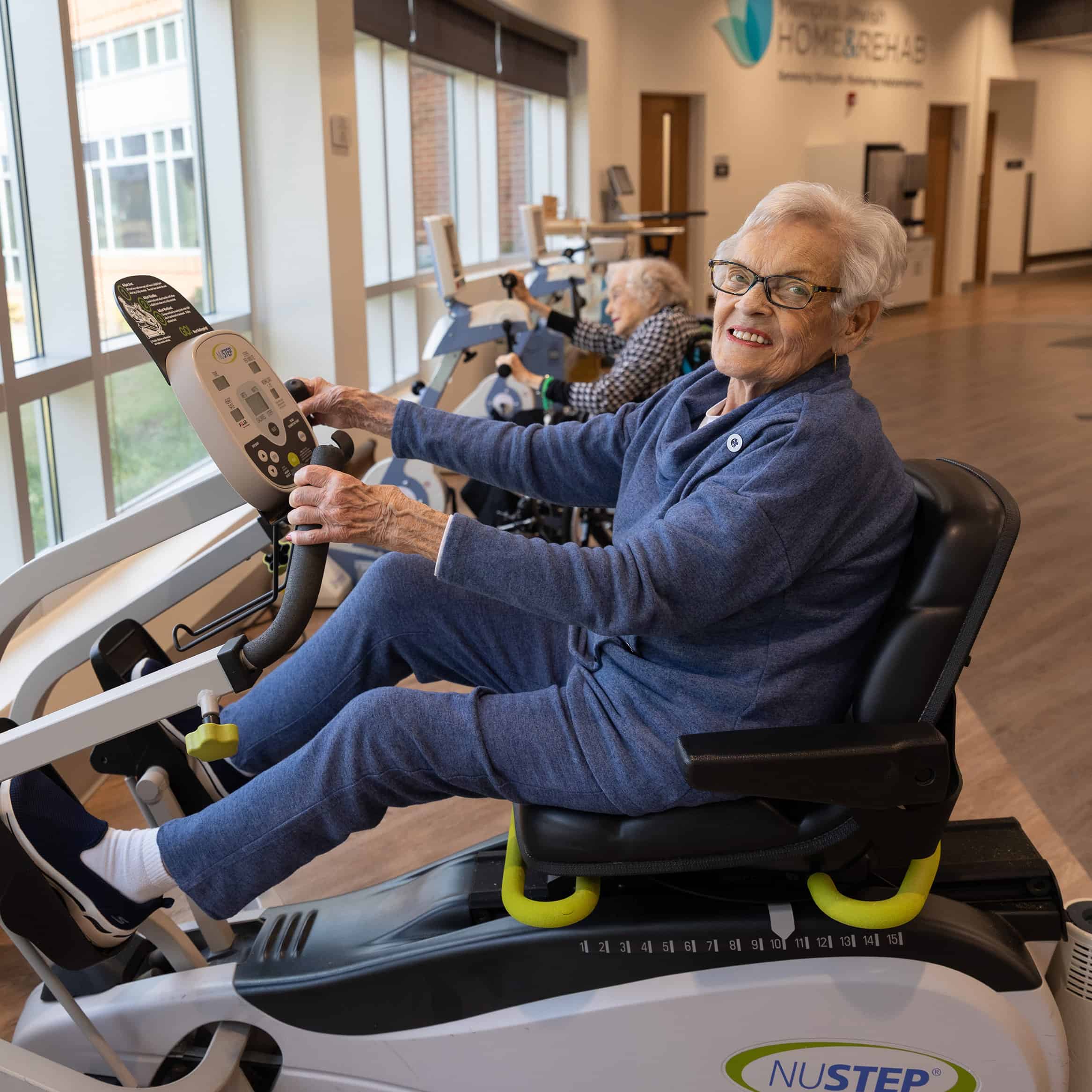 Memphis Jewish Home & Rehab has a Restorative Nursing Care gym on campus open to all of our residents and patients seven days a week, at no cost to our residents. The Restorative Care gym exists for residents to attain daily exercise and receive physical therapy. This program both helps our long-term care residents maintain their strength and energy and our short-term patients achieve independence and mobility so that they may return home.